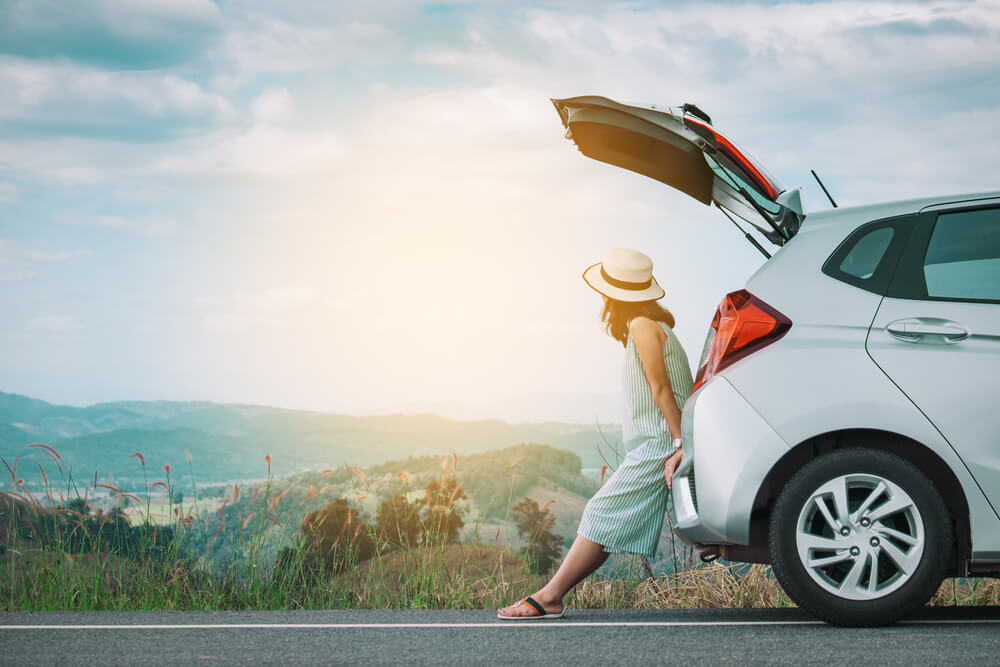 Best Road Trip Destinations
Illinois means "men/ warriors" in Algonquin and was discovered in 1673. Bordered by three great water bodies, such as the Mississippi, the Wabash, and Lake Michigan, Illinois is a treasure trove of places to visit on your road trip.
Great Road Trip Destinations You Have To Check Out
The best road trip destinations in Illinois include the Shawnee National Forrest, the Andersen Japanese Gardens, and Starved Rock State Park. Don't forget about traveling the iconic route 66 on your road trip to incomparable Illinois.
Here are the best destinations for a wonderful road trip:
Shawnee National Forest In Southern Illinois
Anderson Japanese Gardens In Rockford, Illinois
Starved Rock State Park
Route 66
Shawnee National Forest In Southern Illinois
Host to the world's most scenic drives in fall, the Shawnee National Forest is breathtaking when the oaks, sugar maple, and American Beech shrug off their kaleidoscope of colors. You may visit the sad historic site of the trail of tears and discover parts of the underground railway in the forest itself.
Visit the iconic camel rock and Bell Smith springs. And enjoy a hike alongside these streams and canyons on a seven-mile interconnected hike.
Anderson Japanese Gardens In Rockford, Illinois
Stones, plants, and water are the enchanting Anderson Japanese Gardens' base elements in Rockford, Illinois. The interplay of elements and seasonal colors are enhanced by pagodas, stone lanterns, and brilliant hued koi swimming dreamily in the ponds. A visual feast, this garden is a must-see on your road trip to inspire you with wonder.
Starved Rock State Park
Starved Rock State Park boasts a history of human settlement. It can actually be traced back to 8000BC and is one of Illinois's iconic destinations. The 18 canyons embedded in the 13 miles of spectacular trails will awe you with their moss-covered faces; resplendent with an abundance of waterfalls and springs.
Route 66
Blaze a trail along the 'Mother Road,' Route 66. This is a must-drive location between Chicago and Los Angeles. Visit the Route 66 museum or a host of quaint and quirky stops along this famous route.
Even if you've fully funded your upcoming road trip, an emergency can pop up and stop you. When that happens, turn to title loans in Illinois for quick help!
What Is A Title Loan?
Get paid out your cash fast with an Illinois title loans. Illinois Title Loans, Inc. has a proven track record. We offer vehicle title loans – without the headaches associated with traditional banks – so that you can hit the open road without having to wait.
A title loan is a secured loan that uses your vehicle's title as collateral. The amount you qualify for is based on your vehicle's value. You can qualify for anything starting at $4,000. This loan is made for those unexpected situations you cannot handle on your own. And one bright spot is you don't only get this loan using a car; if you own a truck, SUV, or even a motorcycle, you can use any of those titles as collateral! The best part is you get to keep your vehicle since the loan is using your title as collateral, not the vehicle itself. So you get to start your road trip ASAP.
What Are The Benefits Of A Title Loan?
Get your cash on the same day of application – if approved
Bad credit won't get in the way of your application
You get to keep your vehicle while you repay the loan
No need to wait days or even months for your approval and cash
What Can I Use My Title Loan For?
When it comes to title loans, its purpose is to help during unexpected situations. So if you have medical bills you can't handle, a sudden home repair that needs to be fixed ASAP, or you are suddenly without a job, your title loan can help you out.
How Do You Find A Title Loan Location?
We are in numerous locations all around Illinois; so finding title loans near me is a breeze. Merely come to our webpage, fill out the online form, and wait for the call back from one of our loan representatives who will guide you to a loan office near you in no time at all. Because of the efficient online services, you can be in and out of the store in less than 30 minutes.
Steps To Getting A Title Loan
Like I said, our process is efficient and easy to navigate through. A quick step-by-step is as follows:
Fill out the online form to send us your information.
Wait for us to give you a call back to explain the rest of the process
Gather the required items and head over to a location near you
Sit down with one of our loan reps to discuss the loan terms and answer any of your questions
Have the loan rep go over your required items and conduct a quick vehicle inspection
If approved and you've agreed to the terms in the agreement, you drive off with the cash you need
So, Next Emergency You Can't Handle, Turn To Title Loans In Illinois
With fast and easy title loans in Illinois, you will be getting your kicks on Route 66 in no time. The best part is that you can happily keep on driving without too much of a wait before you hit the open road.
Note: The content provided in this article is only for informational purposes, and you should contact your financial advisor about your specific financial situation.